Location intelligence is the extra insight gained from knowing exactly where something happened in addition to what and when. COVID-19 is the best recent example whereby the knowledge that someone was infected is greatly enhanced by knowing where they were infected. That "where" component sheds light on why and how, whilst enabling a path to discovering others who may have been exposed to infection.
Almost a decade ago Mapcite was one of the first geospatial data analytics platforms that was purpose built for the web. In fact, Mapcite lays claim to being one of, if not the first, broad users of the phrase "location intelligence". Of course, that phrase may have been occasionally used prior by the specialist GIS application developers and data scientists but hadn't really been synonymous within the business user geospatial community.
Apart from the COVID-19 use case noted, there are many commercial and social use cases for location intelligence which in essence address one of three key areas:
Resource optimisation

Emergency services, transport, education, infrastructure planning, health services, marketing program management

Risk management

Catastrophic events eg storms, droughts, floods, earthquakes, bushfire, climate change

Terrorism eg predictive modelling, likely impact/consequences, response management

Emergency services personnel safety eg Police, Paramedics, Nurses

Customer engagement and insight

Social issues such as depression, alcoholism, domestic violence

Lifestyle habits, patterns, and trends

Personalised targeted marketing
It easy to deduce the importance of "where" when reading the brief descriptions of the above areas: this is location intelligence. However, there are many ways to extract the insight that is available from location intelligence. The following images show just a few examples of how location intelligence can be presented to a user.
Geofencing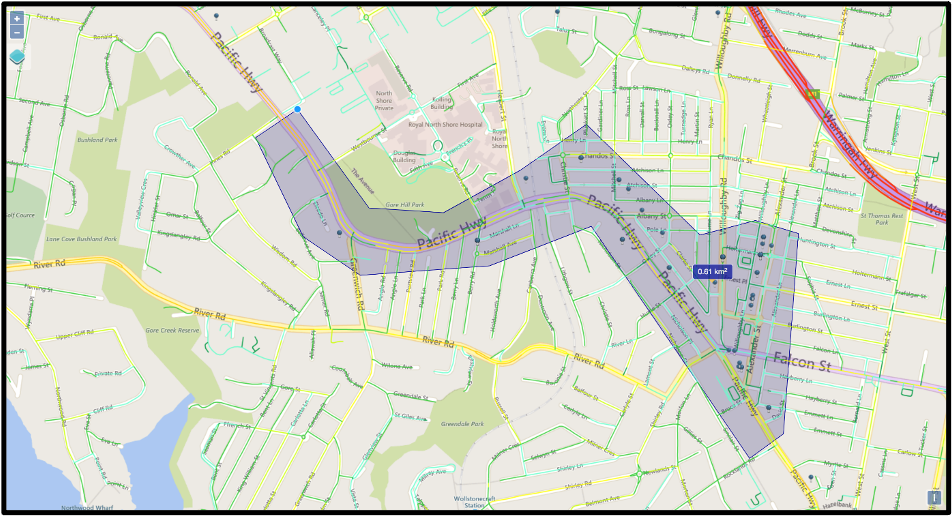 Heat Map of Insurance Holdings exposure in central Sydney, Australia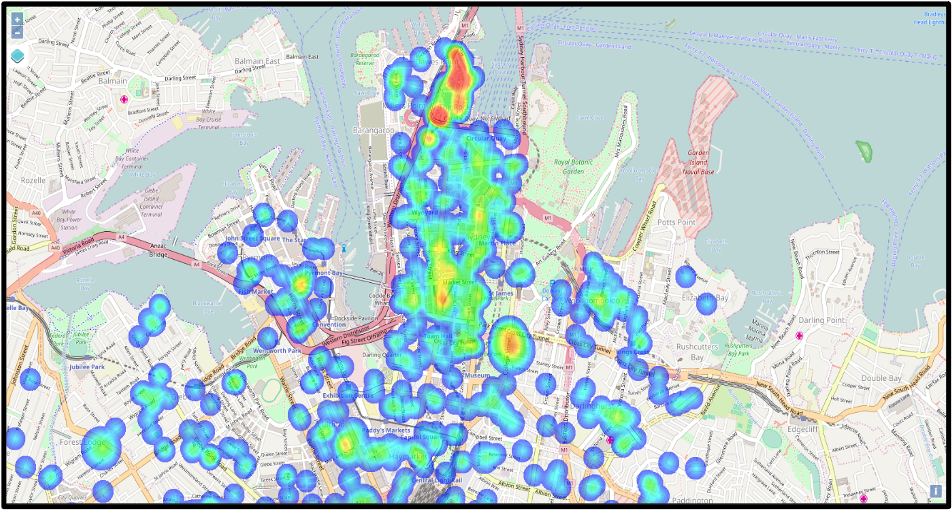 Location Pin Data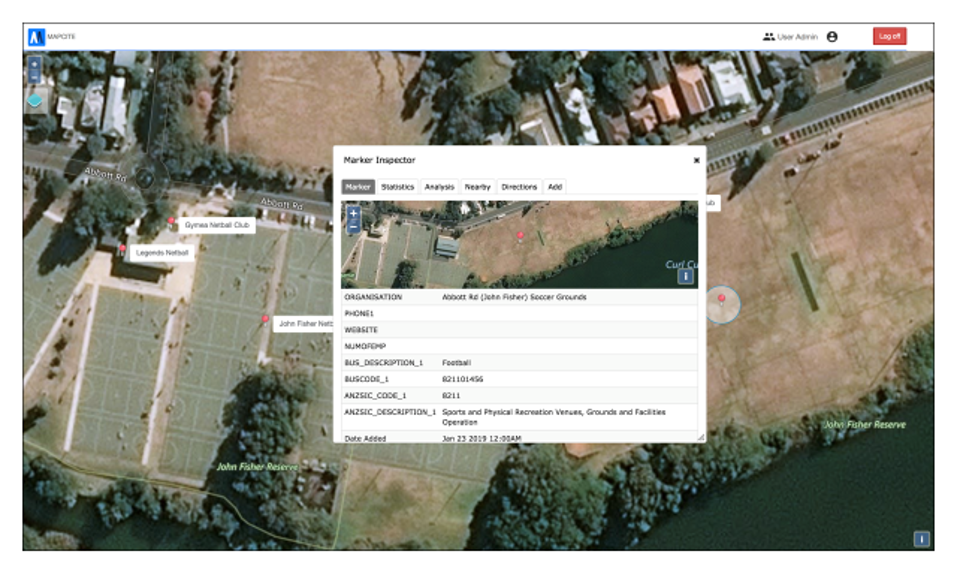 Defined areas based on a range of data attributes for resource allocation eg marketing budget, policing, emergency services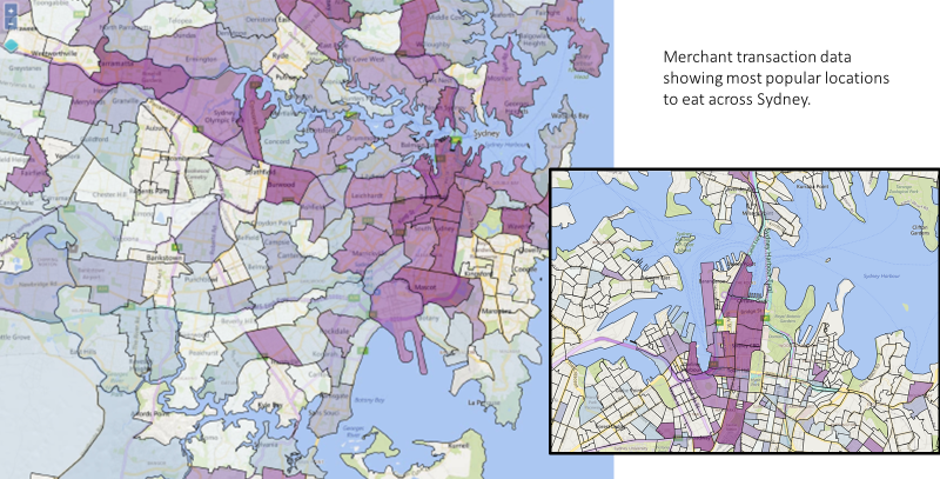 Each visualisation within Mapcite has a range of menu options for business users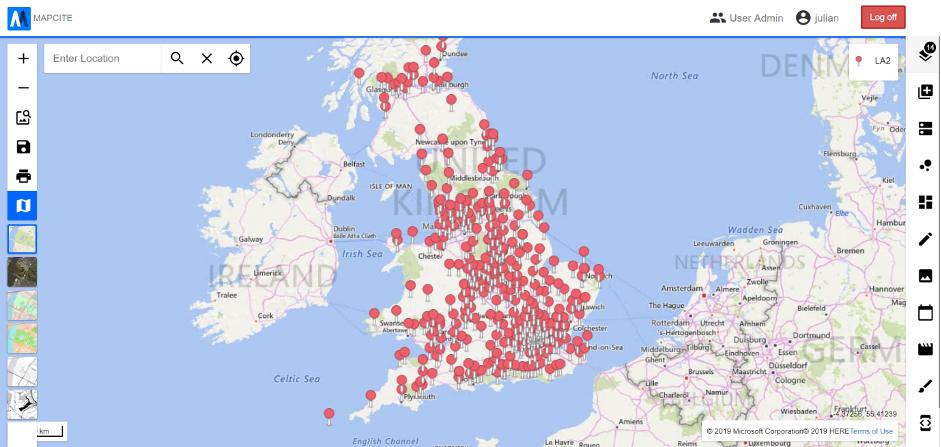 Location intelligence has rapidly come of age for general business use with solutions such as Mapcite continuing to evolve.