Geocoding | to assign geographical coordinates to a location.
By assigning geographical coordinates to our data we establish a real-world relationship with that piece of information. The geographic resolution of this coordinate can vary depending on the quality of the raw data, the process and the intended use.
Mapcite's geocoding services use custom processes to get the best results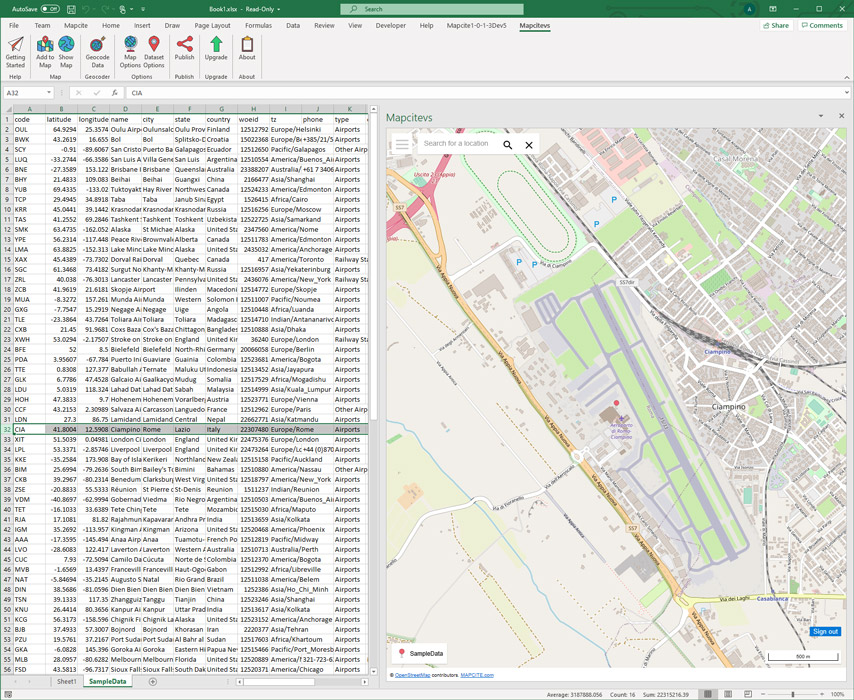 If your data has some location information; address, city, zip code you can geocode directly from your Office document and visualise the results.
Need to geocode in higher data volumes? Not getting the results you need? We provide batch geocoding services and guidance to get the best location resolution for your data.
Need help understanding the location potential of your data? Have an enterprise-level requirement? Our experts are waiting to help you deliver.