The mantra for marketing managers over the last decade is to enable a single view of the customer for all activity across all channels on all devices. The ability to segment your customers and prospects, with the intent of identifying specific buyer journeys and their associated personal propensity to buy, seems like marketing nirvana. In the time of COVID-19, it is even more relevant. However, in the era of big data innovation and location intelligence, this may not be the huge challenge it once appeared.
Customers in the modern era are able to address their research and buying preferences at almost any time, anywhere, via various media, and on multiple devices. The challenge for businesses is to be able to understand each individual buyer and engage with them such that the buyer feels that they are being personally looked after from someone who knows their requirements. This is especially true where people are following isolation practices and social distancing with many traditional stores either having to close or change their business model (e.g. to home delivery only).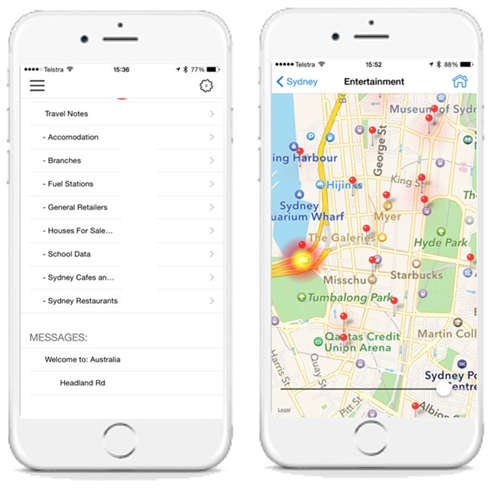 In Australia, for member organisations such as Registered Clubs, this is important due to their connection to the local community. Despite these Clubs now currently being closed due to COVID-19, once restrictions are eased they will need to be much more focused in acquiring and understanding members.
Clubs capture a raft of data across various applications, about members and club visitors. Further, when that data is combined with regional demographic and other available data, the Club better understands:
The profile of their regular club visitors
How much, when, and on what, members and visitors spend
How to engage their members better to service their personal preferences
How to track and manage problem gamblers and abusers of alcohol
How to connect their members to each other to share services at favourable terms
How to grow the club's membership, attendance, and service levels
As an example, from a simple members address list (anonymised for privacy) a regional heat map can be easily produced of where the members live. When combined with broader transaction and other data, filters could then be applied on how often and when, which members visit the club, what is their average spend, and what is their demographic profile (e.g. family structure).
Further, general demographic data sets can be combined that profile typical people living within the Club's vicinity including those people's purchase patterns such as average earnings and how much is spent eating out at restaurants. That then provides insights into how the Club might better target members and visitors to promote the use of the Club.
An example of such a heat map in Mapcite is shown below for a Club north of Sydney, which can be "drilled-down" to localities and even individual street levels.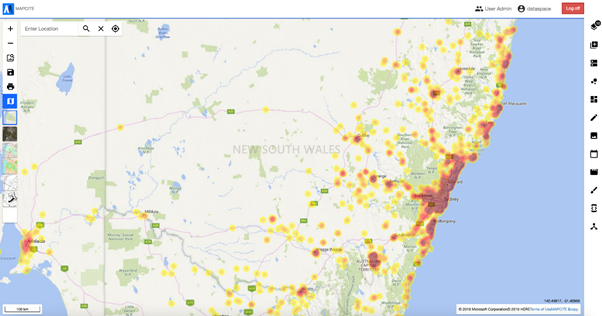 Customer engagement has always been a marketing mantra. COVID-19 has made it a necessity for survival.
Author: Stephen Walker, GM Centre of Excellence for Geospatial in Australia