There has been coverage in the media of France's approach to easing lockdowns step-by-step within defined area boundaries. The health minister has revealed a map showing the worst-affected areas from Coronavirus by measuring the circulation of Covid-19 and the burden on intensive care units in different regions. The zone ratings have various levels in a "traffic light" configuration of Green, Yellow, and Red.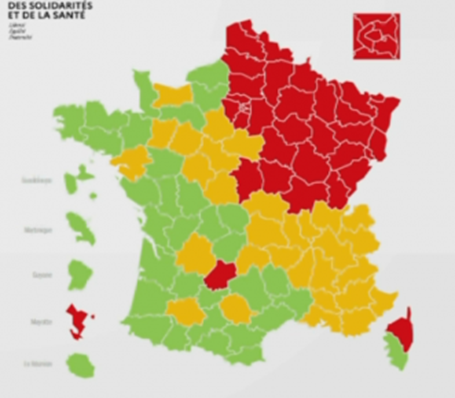 The government has said "green zones" will be able to lift some restrictions more rapidly than "red zones", which currently includes the whole of the Paris region and northeast France. Over time, the rating colours could change either way (i.e. better or worse). Any zone declared safe can also then be reactivated in response to any contagion resurgence. Various government around the world are now looking at doing something similar, including the UK.
Reopening Considerations
Although this easing of restrictions appears to be good news for businesses, the challenge is now which stores can or should be re-opened. Customers are now careful about returning to bricks and mortar stores and are unlikely to be travelling long distances to do so. That raises questions, like:
What percentage of any particular stores potential customer base can be reached with confidence?
What are my delivery options for those customers immediately and in future?
What element of risk is there to employees and customers on opening any store?
How can I plan across multiple zones with different easing ratings?
Strategies to Reopen
One answer lies in processing the available data and presenting it in a geospatial visualisation ie location intelligence. Leading-edge solutions such as Mapcite, are able to easily do this data aggregation, processing, and visualisation in a very efficient manner, uncovering compelling insights. Businesses own data on locations of stores and customers can be combined with officially released data on easing ratings, thereby unlocking the required insights. Further, this assessment can be driven by business users who understand the everyday operating conditions, rather than needing data scientists to interpret results!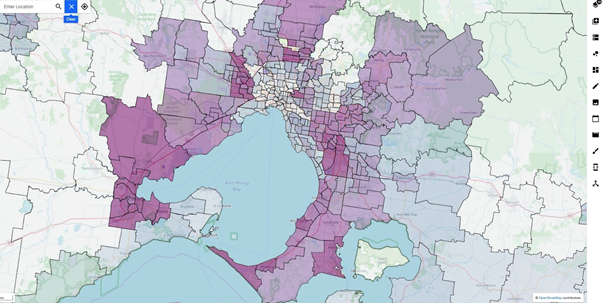 Consequently, Mapcite, as an extension of their previous offer to world governments, are now offering their award-winning Enterprise platform free of charge for a limited time to any organisation affected by COVID-19 and planning for re-starting their operations. Mapcite will provide some assistance and advice on how to use the solution to best advantage both in the short term and for longer term sustainability and risk management.
Author: Stephen Walker, GM Centre of Excellence for Geospatial in Australia